Today was our weekly grocery shopping trip, and we also stopped at Walgreens and Rite-Aid to grab some of the great deals this week.
Total spent: $78
Total savings (after all RR, +UP, sale, and coupons): $133.85 (63%)
King Soopers
A pretty small trip this week (especially for us!), but I feel like we got everything we needed for the week.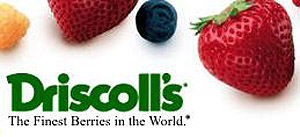 I am LOVING the Driscoll's berries coupons right now. I got two $0.50 off coupons when I registered with them, then I made my husband register with them as well for two more. Then this morning (since it is now officially May!) I got two more $0.50 coupons because it's my birthday this month! With our grocery store doubling MQs up to $1, this has made for some really great deals on berries. Today I got a full pound of strawberries for $0.50. Find this great offer
here
.
Total spent: $29.97
Total sale and coupon savings: $21.30 (41%)
Walgreens
Good deals at Walgreens this week, including a few freebies. The picture is from my second Walgreens trip of the day, after I realized that I forgot a few freebies the first time around.
Total spent: $20.33
Total sale and coupon savings: $55.19 (73%)
Total savings after RR: $65.19 (86%)
Rite-Aid
I honestly probably should have spent more time with my Rite-Aid planning this week. I messed up on a couple of my coupon matchups, and didn't buy enough to qualify for the $12 rebate I was hoping for. I'm going to go ahead and go back at some point this week to get $8 worth of qualifying items (I won't be paying $8 out of pocket, of course) so that I can get my $12 rebate. Despite all that, I did score some great deals this week, and am looking forward to getting my single check rebate later this month.
Total spent: $27.70
Total sale and coupon savings: $29.36 (51%)
Total savings after single check rebates and +UP rewards: $47.36 (63%)
Updated Stockpile Pictures